•
•

visitors




•


last change
Friday, 03-Dec-2010 17:17:47 EST
t h e    d i s c s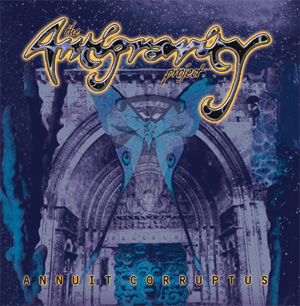 annuit corruptus




Our work on "Annuit Corruptus" is complete. It was recorded at Laundry Mat Studios by sound engineer Chris Conlin and remixed and mastered by Howard Klopak at The Groove Jungle Recording Studio. "Orwellian Nightmare Revealed" was remixed by Al Hunnie of Allen Hunnie Audio Inc..

For more info about the album, please head to the "Annuit Corruptus" section.

If you would like to order a copy, please contact us at orders@antigravityband.com.




phlogiston i




The 'Phlogiston' series consists of live improv material and rare alternate versions of existing songs that show yet another side of The Antigravity Project. Proggy, trippy, spacey, funky, and jazzy, these tracks are full of surprises even we didn't know we were capable of. Phlogiston II coming soon...

For more info about the album, please head to the "Phlogiston I" section.

If you would like order a copy, please contact us at orders@antigravityband.com.


under the influence